Orthotics / Insoles
Orthotics are devices that fit in shoes that are generally intended to improve our foot function. The realigning of certain structures that make up the foot (bones, joints, muscles, ligaments) will as a result be under less stress and strain and thus should result in the alleviation of painful symptoms and reduce wear and tear in those structures.
The referral of a patient for orthotics / insoles usually involves the patient having a cast of their foot made in plaster of paris with the foot held in a specifically corrected position. Any painful corns will be highlighted within the cast (mould) to ensure that the technician can see where he / she can precisely build up the insole to deflect pressure away from the source of pain. There are vast numbers of exciting materials coming onto the market each year which can make ever increasing improvements to the comfort of the patient. Such materials can provide greater cushioning, take up less space in the shoe and last longer than those of yesteryear.
Insoles are usually described as "simple" as they are merely designed to redistribute our weight away from a source of pain (for example a corn).
Small changes to the position of the foot in relation to the ground can have a marked effect not only on how the foot functions (which could be of profound importance to athletes) but also on the symptoms that manifest themselves both in the foot and remote from the foot. Controlling the correct alignment of the foot and in many cases neutralizing adverse forces within the foot can prove vital in attempting to preserve good foot function and consequentially good mobility throughout the decades. In this sense one could see orthotics in particular as being an excellent example of preventative health care.
Given that small changes to the position of the foot within the shoe (by way of wearing orthotics) can have profound differences to our whole well being, it is vital for the podiatrist to have a good working relationship with the technicians who manufacture such devices. There are instances however, when the shiny new orthotics do not always provide the expected outcomes and in these instances a minor alteration by the technician is all it takes to make the difference. It is not every podiatrist that can offer such a service if the laboratory is geographically so far removed from his/her practice. In our practice however we have worked with the same local laboratory with many of the same technicians for 20 years and have had an excellent working relationship with them. Our turn around time from casting to orthotic to fitting is generally within 2 to 4 weeks.
Insoles and orthotics can be worn by just about anyone but the purpose of them is more determined by our range of joint movement rather than by our age. A functional orthotic might work much more efficiently in someone old with a good range of joint movement than someone who is young with a rigid range of joint movement.
For further information on Orthotics Insoles, our other services or conditions we treat please call 01227 360940 / 01795 430020 / 07985014566 or send us an email info@hernebaychiropody.co.uk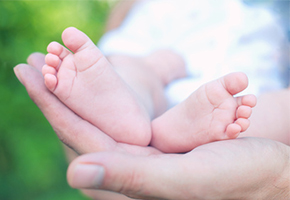 Conditions Treated
All nail conditions (in growing, thick, fungal etc.)
Get in Touch
01227 360940
01795 430020
07985014566
Area we cover
Herne Bay Whitstable Canterbury Sturry - Blean Faversham - Westgate - Tankerton - Medway towns