Appointments
Appointments are by self referral.
Telephone 01227 360940 (Herne Bay surgery) at any time.
Alternatively you call us on our work mobile 07985014566 .
In the event that we are not in the surgery the phone is always on call divert.
Payment method
We take cheque or cash only.
Health insurance
Most health insurance companies do not cover routine treatments at chiropody / Podiatry practices but will however pay for conditions that can be cured by specialist treatments eg nail surgery (for ingrowing nails) or steroid injections etc which we perform. As a member of our practice is a qualified podiatric foot surgeon we are able to treat patients who are covered by most health insurance companies.
NB. Simply Health is an example of an insurance company that does provide cover for a lot of our patients who do require on going routine treatment. Please ask for receipts as required.
Find us
Herne Bay Surgery
Location
105 Station Rd, Herne Bay, Kent, CT6 5QB
The surgery is located on the intersection of Station Rd, Western Ave and Kings Rd in Herne Bay. The premises are right on the cross roads and are on the ground floor. Parking is nearly always available within 50 yards of the surgery.
Herne Bay railway station is 350 yds and the bus stop 100yards.
Directions
Directions from Canterbury
Take the road via Sturry to Herne Bay and having crossed over the Thanet way (A299) take the road marked Canterbury Rd . Proceed along this road for 500yards and after passing a parade of shops on your left take the first left at the round about (Kings Rd). Continue along this road , over the mini round about for 500 yards and this will lead you to the surgery on the cross roads.
Directions from Whitstable / Faversham (if travelling on the new Thanet Way).
Take the exit marked Herne Bay and on leaving this road, proceed along Canterbury Rd into Herne Bay, then follow same directions as above (see from Canterbury).
Directions from Whitstable (using the old Thanet Way).
Take the first exit at the Greenhill roundabout on the left and proceed over the railway line. At the traffic lights turn right along Sea Street , continue straight over the mini round about and turn right at Western Avenue (just before the Ford garage). Travel 300 yards and our surgery is on the left at the cross roads , just next to the paper shop.
For further information on our Chiropody and Podiatry services please call 01227 360940 / 01795 430020 / 07985014566 or send us an email info@hernebaychiropody.co.uk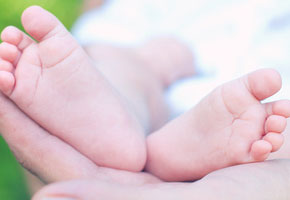 Our Services
Conditions Treated
All nail conditions (in growing, thick, fungal etc.)
Get in Touch
01227 360940
01795 430020
07985014566
Area we cover
Herne Bay Whitstable Canterbury Sturry - Blean Faversham - Westgate - Tankerton - Medway towns