Circulatory Diseases
Any condition that causes a narrowing of the blood vessel wall is a serious concern for the patient and his or her podiatrist.
Why should this be a concern?
A blood vessel that is occluded is one that will struggle to provide sufficient oxygenated blood to the tissues that it serves with the result that these tissues (skin, nerve tissue etc ) will die. In an extreme situation gangrene will occur which usually occurs at the ends of the digits. It is therefore vital that patients with circulatory problems are thoroughly assessed in order that a correct diagnosis is made as to "why" they have such circulation problems. This could be for any number of reasons, diabetes, rheumatoid arthritis, kidney failure, smoking etc. It is however not sufficient to attach a label or diagnosis to the problem. It is imperative that the patient is under no illusion as to the gravity of this condition in the event of a wound occurring on their foot. Such a wound could seem trivial at first glance to a patient, (perhaps a blister over a bunion from an ill fitting shoe, a mildly sore septic in growing toe nail, a small laceration etc. ) but within 24 hours a hot swollen foot is suddenly overwhelmingly alarming to the poor victim. It is therefore the role of the Podiatrist to ensure that people with circulatory disorders are monitored on a regular basis to ensure that their blood flow is constantly checked and warned to treat wounds on their feet with the utmost regard.
Diabetics should be made aware that accurate blood sugar levels are vital to their overall health and well being and can play an important part in preventing circulatory problems that can have serious problems where feet are concerned, especially in later life. The onus is also on the podiatrist to impress upon their patients who smoke that this will have a damaging long term effect on their circulation. To be diabetic (especially to be poorly controlled) and to be a smoker and to have kidney failure only ramps up the increasing risks to our health.
For further information on circulatory Diseases or other conditions and services please call 01227 360940 / 01795 430020 / 07985014566 or send us an email info@hernebaychiropody.co.uk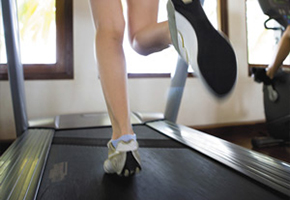 Our Services
Conditions Treated
All nail conditions (in growing, thick, fungal etc.)
Soft corns
Cracked skin
Circulatory diseases
Achilles tendonitis
Pronation
Supination
Tired / aching feet
Foot strain
Metatarsagia
Get in Touch
01227 360940
01795 430020
07985014566
Area we cover
Herne Bay Whitstable Canterbury Sturry - Blean Faversham - Westgate - Tankerton - Medway towns