FAQs
Q. Do we do evening surgeries?
A. Yes. Most evenings except Wednesday.
Q.Do we do home visits?
A. Yes. Including Herne Bay, Chislet , Whitstable, Blean, Canterbury.
Q. I have a very painful heel / arch. I have been told I might benefit from having an arch support or insole / orthotic. Do you provide these?
A. Yes
Q. I have an excruciating in growing toe nail. Can you cure it?
A. Yes but how we cure it will depend on the severity of the condition when diagnosed. A routine treatment will often suffice but in extreme cases a minor procedure under local anaesthetic may be required.
Q.I have a painful heel which often hurts first thing in the morning and really hurts when I put weight on it. It usually goes away as the day wears on but Ive had it for ages and it wont go away. Do you think that you can do anything to help me?
A. Yes. We can give you advice as to how you can alleviate your symptoms. If necessary we can provide insoles or orthotics to help relieve symptoms and hopefully prevent the reoccurrence of the same problem.
Q I have had a verruca for ages. Ive treated it with everything from the pharmacist but it wont go away. Can you get rid of it?
A. In the vast majority of cases yes. Very occasionally no.
Q. How do you get rid of them?
A. By using strong acid treatments. This usually isnt painful. For the most persistent verrucae, cryosurgery can be employed. This is not recommended for those under 13 years. All treatments will depend upon the general health of the individual. (Those with circulatory conditions suggesting poor periferal circulation may not be advised to have either treatment.)
Q. How much will it cost?
A. This can vary and would be determined by many factors outside the control of the clinician and the type of treatment the patient opts for. Cryosurgery often requires only one treatment and can work out much cheaper but is a more painful treatment.
Q. My feet are so awful and I feel so embarrassed about you seeing them that Im hesitant to come.
A. We have seen it all before (or nearly everything !) so PLEASE DO NOT BE EMBARRASSED. We are here to help you. An enormous amount of satisfaction is often gained from treating such individuals who feel a great sense of relief once they have attended the surgery. You are not alone! Countless regular patients who have attended for years once arrived in the same frame of mind.
For further information on our Chiropody and Podiatry services please call 01227 360940 / 01795 430020 / 07985014566 or send us an email info@hernebaychiropody.co.uk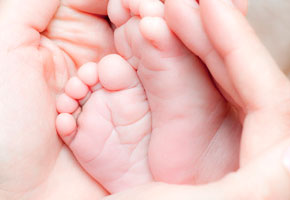 Our Services
Conditions Treated
All nail conditions (in growing, thick, fungal etc.)
Get in Touch
01227 360940
01795 430020
07985014566
Area we cover
Herne Bay Whitstable Canterbury Sturry - Blean Faversham - Westgate - Tankerton - Medway towns