About Us
Alistair Mulvaney
I trained in Manchester and Salford, qualifying in 1981. For the first 15 years of my career I gained invaluable experience working for the NHS in Manchester, The Royal Free Hospital London , Tunbridge Wells and The Medway towns. There is nowhere quite like the NHS for broadening ones experience and knowledgebase ,especially when moving to different parts of the country, working with different teams and individual specialists. In Lancashire I had the good fortune to work with a diabetic specialist at Bury Hospital and worked with a biomechanics specialist in Rochester. Here I had the opportunity to work along technicians who manufactured orthotics and insoles. This experience taught me how the theory of manufactured devices (orthotics / insoles) often clashed with the every day practicalities of the comfortable fitting of those same devices. To have gained a deeper understanding of how different materials are suitable for people with different conditions eg rheumatoid arthritis ,where the joints are so acutely painful ,has proved invaluable in the clinic over the years. Alistair joined his wife in full time private practice in 1996.
Elizabeth Mulvaney
I trained for three years at New College , Durham. After a brief spell working for the NHS in Hampstead Health Authority London and then Canterbury, my husband and I started a private practice together in Herne Bay. I have worked part time in the practice for many years tailoring my work around bringing up four children. I work three days a week and spend my time divided between the surgery, doing home visits and working in residential / nursing homes. I take pride in my work and aim to provide a full and thorough treatment to every patient whatever their problem.
Technical Support Service
We have a long standing relationship with an outstanding local laboratory who provide the majority of orthotics and insoles that we prescribe. Not only are the technicians available to offer assistance in recommending the most up to date materials but most importantly are able to undertake any modifications to devices to ensure they are truly custom made.
For further information on our Chiropody and Podiatry services please call 01227 360940 / 01795 430020 / 07985014566 or send us an email info@hernebaychiropody.co.uk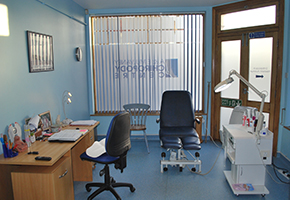 Our Services
Conditions Treated
All nail conditions (in growing, thick, fungal etc.)
Get in Touch
01227 360940
01795 430020
07985014566
Area we cover
Herne Bay Whitstable Canterbury Sturry - Blean Faversham - Westgate - Tankerton - Medway towns