Corns (Hard and soft) and Callous's
These problems constitute the main reason for someone attending the clinic. A corn or callous will arise on an area of skin that is subjected to excessive pressure. A corn is a densely compacted area of hard skin analagous to a foreign body and may therefore feel like a shard of glass stuck in the foot. A callous is a more diffuse area of hard skin and while uncomfortable is not usually as painful as a corn. A corn will often arise in the middle of a callous. Common sites for corns / callous's include the balls of the feet, the toes (on top, on the ends and in between), the bunions and sometimes the heels. Corns can be commonly caused by shoes that are ill fitting and therefore it is imperative to ensure correctly fitting footwear to avoid the problem recurring after treatment. However in the event of a foot deformity eg bunions, hammer toes etc one can wear the most sensible shoes and find that even these can rub and still cause painful corns. In this instance it is often the case that such patients will require on going treatment for the removal of their corns.
Treatment
Will constitute the enucleation (removal) of the corn or callous. Padding and strapping may be applied to the area of the corn as a means of providing short term relief and sometimes a silcone device can be moulded around the painful toe to protect it from pressure. This mould is made to take on and off at the patient's discretion. Such a device can be very successful in preventing the corn returning. Corns on the soles of the feet that can be exceedingly painful can also be alleviated by the podiatrist prescribing a custom made insole to deflect pressure away from the corn.
For further information on corns (hard and soft) and callous's or other conditions and services please call 01227 360940 / 01795 430020 / 07985014566 or send us an email info@hernebaychiropody.co.uk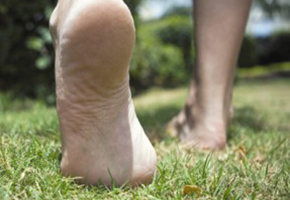 Our Services
Conditions Treated
All nail conditions (in growing, thick, fungal etc.)
Soft corns
Cracked skin
Circulatory diseases
Achilles tendonitis
Pronation
Supination
Tired / aching feet
Foot strain
Metatarsagia
Get in Touch
01227 360940
01795 430020
07985014566
Area we cover
Herne Bay Whitstable Canterbury Sturry - Blean Faversham - Westgate - Tankerton - Medway towns