Foot assessments & general routine treatment
A full medical history is taken of each new patient including previous health problems, prescribed medication, operations , fractures , allergies etc. All existing chiropody problems are noted and recorded and a treatment plan suggested.
This assessment may result in a more in depth assessment being required and the patient being referred to a specialist eg Rheumatologist or Orthopaedic specialist. More often however the patient will then be provided with a routine treatment. Their nails will be cut,their corns and callouss removed and appropriate padding / dressings applied. Advice as what better footwear could be considered or what creams could be applied may be offered. Further investigations /treatment however might be recommended .
For further information on our Chiropody and Podiatry services please call 01227 360940 / 01795 430020 / 07985014566 or send us an email info@hernebaychiropody.co.uk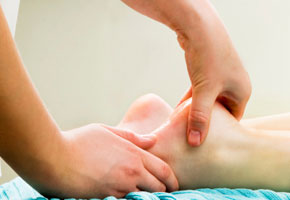 Our Services
Conditions Treated
All nail conditions (in growing, thick, fungal etc.)
Get in Touch
01227 360940
01795 430020
07985014566
Area we cover
Herne Bay Whitstable Canterbury Sturry - Blean Faversham - Westgate - Tankerton - Medway towns