Chiropody & Podiatry services in Herne Bay, Kent
Welcome to A & E Mulvaney Chiropody and Podiatry Surgery
We have two surgeries. Both surgeries are ground floor premises:
Herne Bay
Alistair and Elizabeth Mulvaney HPC Registered / State Registered
Chiropody and Podiatry Surgery
105 Station Rd
Herne Bay
Kent
CT6 5QB
01227 360940
Open: 08:30 19:00, Mon to Fri
Call divert allows patients to call any time.
Parking availability is usually excellent outside the immediate confines of the premises.
After gaining valuable experience in the NHS , Alistair and Elizabeth Mulvaney opened their surgery in Herne Bay in 1986. In addition to offering routine treatments, more specialized treatments eg nail surgery, cryosurgery, biomechanical assessments, prescribed orthotics and insoles, diabetic ulcer treatments are also available. We are also very fortunate to have a highly experienced Podaiatric foot surgeon in our team (Mrs Carol Selth) to offer advice to those who may wish to seek foot surgery (bunions, hammer toes etc).
Outside the surgery we provide on going service to a considerable number of care and nursing homes and provide a domicillary service to the house bound.
For further information on our Chiropody and Podiatry services please call 01227 360940 / 01795 430020 / 07985014566 or send us an email info@hernebaychiropody.co.uk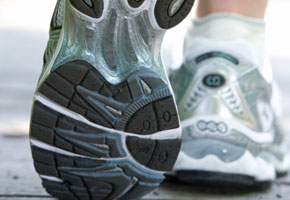 Our Services
Conditions Treated
Get in Touch
01227 360940
01795 430020
07985014566
Area we cover
Herne Bay Whitstable Canterbury Sturry - Blean Faversham - Westgate - Tankerton - Medway towns